The Dead Zephyrs - Saturday of the MTF Big 4 Hunters Challenge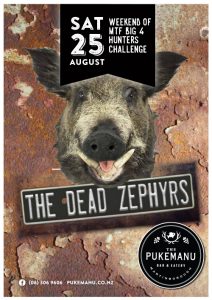 We are Martinborough's local, right on The Square
You're bound to meet some of the town's friendliest, most down to earth characters here.
Open every day for a family friendly dinner at E10, snacks or a spot of lunch. Indoors, there's pool, darts and free wifi, Sky Sport, TAB and gaming.
Find out what's happening at the Puke on our Facebook page.